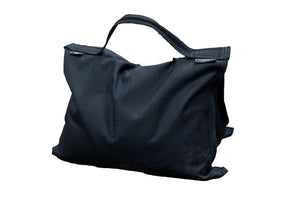 Saddle Sandbag
To be used as a weight to hold down various signs. Please be aware that these bags are sold without the sand filling to reduce shipping costs. These bags can be filled with standard (playground) sand found at your local hardware store. Holds up to 25lbs of sand. Made out of extremely durable Cordura Material for all weather durability. Can be used indoor or outdoor!
*Shipping is not included at time of purchase. You will be contacted by our sales department with a second shipping invoice. Order cannot be shipped until the shipping invoice is paid.
Shipping requirements are different for each order. To ensure accurate and cost effective shipping prices we do not add shipping until we have the final weight and dimensions of the finished product.