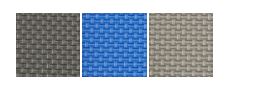 Economy Foam Flooring Mats
Our Economy Foam Flooring Mats are a great tool for elevating the look of your Children's Ministry areas while also adding an element of safety. They're easy to spray down for cleaning, they add softness to hard flooring, they are fast and easy to assemble or tear down, and are durable. These are the perfect budget friendly option without having to sacrifice on quality. 
Dimensions per panel:
2' L x 2' W x 1/2"
*Shipping is not included at time of purchase. You will be contacted by our sales department with a second shipping invoice. Order cannot be shipped until the shipping invoice is paid. Shipping requirements are different for each order. To ensure accurate and cost effective shipping prices we do not add shipping until we have the final weight and dimensions of the finished product.